Sarswati Foundation's Past Projects

In 2009 the Sarswati Foundation began its work in the Gorkha district of Nepal, providing rehabilitation camps for children and families who were directly affected by the 10 year civil war. In 2010, the Sarswati Foundation established its first school, providing over 200 K-6 grade children access to a new model of education that uses a human-centered design that focuses on peace and reconciliation. Since the construction of the school, the Sarswati Foundation has taken on new projects that continue to compliment both the needs of the school and the local population, including the construction of water-pump house to improve water access, and the construction of a football pitch.

To learn more about these projects click below:

Powered by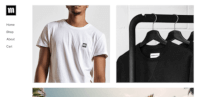 Create your own unique website with customizable templates.